While I might not understand the politics of the blue/red states of which he speaks, I am certainly all for some type of gun control before we lose a whole generation to mass shootings!
Gun Control Now USA
The bestselling author, owner of three handguns, explains why Americans should accept controls on assault weapons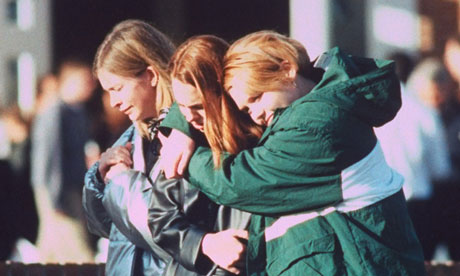 During my junior and senior years in high school, I wrote my first novel, then titled Getting It On. The story was about a troubled boy named Charlie Decker with a domineering father, a load of adolescent angst and a fixation on Ted Jones, the school's most popular boy. Charlie takes a gun to school, kills his algebra teacher and holds his class hostage.
Ten years later, after the first half-dozen of my books had become bestsellers, I revisited Getting It On, rewrote it, and submitted it to my paperback publisher under the pseudonym of Richard Bachman. It was published as Rage, sold a few thousand copies and disappeared…
View original post 1,392 more words